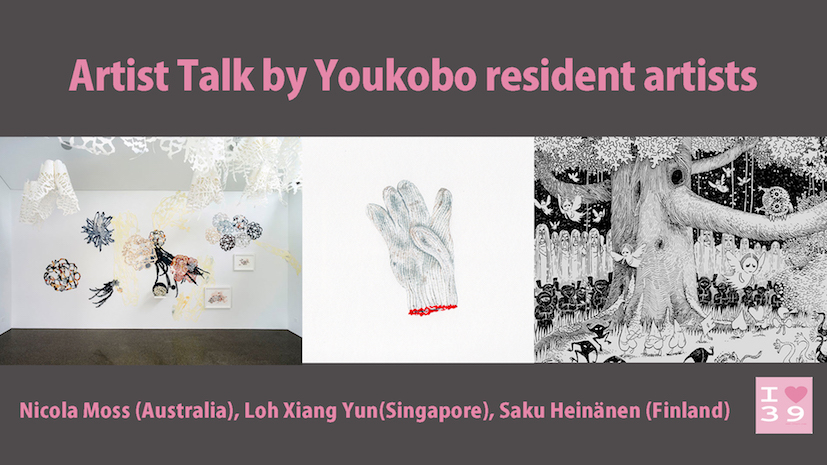 2017年3月12日(日) 15:00-17:00
現在滞在中のアーティストNicola Moss(オーストラリア)、Loh Xiang Yun(シンガポール)、
そしてライターのSaku Heinänen(フィンランド)がこれまでの活動と滞在中の近況をお話しします。
The Regional Arts Development Fund is a partnership between the Queensland Government and the City of Gold Coast Council to support local arts and culture in regional Queensland.
Please feel welcome to book and join us for the artist talks on Sunday 12th March at Youkobo Art Space, Suginamiku, Tokyo. [Booking] Please send an e-mail to info@youkobo.co.jp, including your name. (limited to 15 persons).